My Commitment
"My g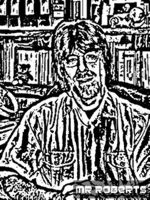 oal is to provide competent technical, educational and support services for home and small business PC users at reasonable prices", says PC Fixer of Long Island founder, Kevin Roberts. "Attention to personal service is what sets my service apart, including in-home instruction, service and support for all levels of technical expertise over a wide range. From building PC's and installing upgrades on the hardware side to learning how to surf the internet or reinstalling the operating system on the software side, you'll get personal attention and a service that's tailored to your needs."
History
In 1982, Mr. Roberts embarked on a career as a broadcast engineer for television, only to find himself instead installing broadband networking for Telemeasurements, Inc. of Clifton, NJ throughout the Army Research and Development Command (ARADCOM) complex in Dover, NJ. So began his journey in to the fascinating world of computers and networking including stops along the way working as an online support representative with the precursor of AOL, called Quantum Link, in the early '90s and with an early online virtual community, Fujitsu's WorldsAway™, in the mid '90s.
After a decade working as a studio engineer and supervisor in television broadcasting, during which he continued his passion for computers as an enthusiast, in 1996, Kevin decided to pursue his passion for PC's full-time including study at Inet Solutions and Long Island University at C. W. Post. Over the years, he's installed numerous wired and wireless networks, built PC's, taught others to build PC's, provided technical support over the phone by voice or online via real-time text-based chat (and in person too), built databases and database front-ends, programmed front-end applications in visual basic, and built web sites and pages for the internet.
In 2000, Mr. Roberts began providing professional services for hire to the individual and small business in the Long Island region.